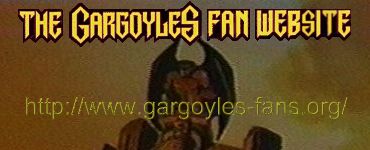 "Duet"
To the song "Leningrad" by Billy Joel,
Lyrics by Batya "The Toon" Levin and Patrick Toman
(as sung by Angela and Demona)
(Demona)
Wyvern was sacked back in 994
I never saw my brothers anymore
My clan was sacrificed for humans' war
A tragedy I'd never planned
A curse I could not understand.
Went off alone from there to meet my fate
Wandered the world and learned to plan and wait
A thousand years I lived with fear and hate
An exile in my native land
With no one else to understand.
(Angela)
I was born on Avalon
A hatchling raised with her parents gone
Never knew of winter or war or cold
Lived there while the world grew old
Hatchlings learned to love and trust
Mother can't see past the flying dust
Doesn't she know we're done with war?
What does she keep on fighting for?
(Demona)
Wyvem was raised above the clouds on high
And reunited were my love and I
But foolish loyalties he'd not deny
And with no weapon to my hand
I could not make him understand.
(Angela)
I could not make him let it be
When Hunters came from 'cross the sea
And they tried to kill my clan and me
Till Father stopped the tragedy
And in that pale October moon
The Canmores finally changed their tune
Except for the one who's still at war
What does he keep on fighting for?
(Both)
And so the two of us came to this place
To speak here eye to eye and face to face
We left our pasts behind and we embraced
And as we stood there hand in hand
We finally came to understand.