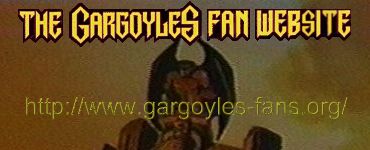 "Travelin' Clan"
To the song "Travelin' Man" by Ricky Nelson,
Lyrics by Avalon
(Sung by Goliath and Elisa, about the trip to and from Avalon)
We're a travelin' clan.
Made a lotta stops
all over the Earth,
and in every port we're needed somehow
and we show the villains what we're worth.
Met señors and señoritas,
sent two off to sea
down in Guatemala.
If you're ever in Japan stop in and see
Our pals Vinnie, Kai, and Yama.
And we've got more friends down in London town.
Helped them fight Nazi slobs.
Been to Paris, France and Easter Island, too,
Scotland, Ireland and Prague.
Met lots of Oberon's Children,
both good and bad.
Banshee, Grandmother and Raven,
Anansi, Anubis, Lady of the Lake,
Coyote and Odin.
But our troubles started with the Guardian.
He took us to Avalon,
and he told us how he helped to save the Eggs.
The tale was awfully long...
We met the Eggs and fought the Archmage,
then headed home,
but ended up there again.
We fought Oberon that time; Titania helped.
She said we helped her once; we know not when.
Oh, we're a travelin' clan,
Yes, we're a travelin' clan,
Oh, we're a travelin' clan...